Endpoint monitoring: Making data theft visible with Code42 CrashPlan 5.1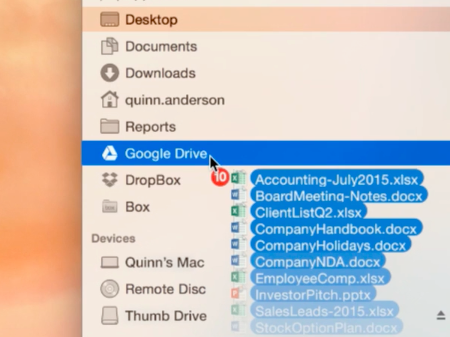 Half of employees admit that they take confidential corporate data when they leave. Whether it's entitlement, dissatisfaction, a perceived offense or greater reward—such as creating a new business, coordinating with a competing organization or government, or worse—insider theft of IP is one of the most damaging ways an employee can compromise an organization.
Without a time machine, how can employers know with certainty, which data employees had throughout their tenure and upon departure?
To shed light on dark data, Code42 CrashPlan 5.1 now offers an endpoint monitoring add-on that gives IT insight into potentially threatening file movements and behaviors on a user's device. In the console, IT can see when files are:
Transferred to removable media including USBs, hard drives and SD cards
Transferred to personal cloud storage applications like Box, Microsoft OneDrive, Google Drive, Dropbox and iCloud
Opened in web browsers on Windows devices, such as attaching files to a web-based email
Restored to a device during a web restore
A match for known malicious files or patterns of sensitive data, such as files that contain social security numbers
Data collected via endpoint monitoring can be visualized using the security web app or the Code42 app for Splunk.
To learn more about how endpoint backup can help your organization protect its data, download The Guide to Modern Endpoint Backup and Data Visibility.
Upgrade now to 5.1 and contact your account executive to discuss how you can take advantage of data monitoring.